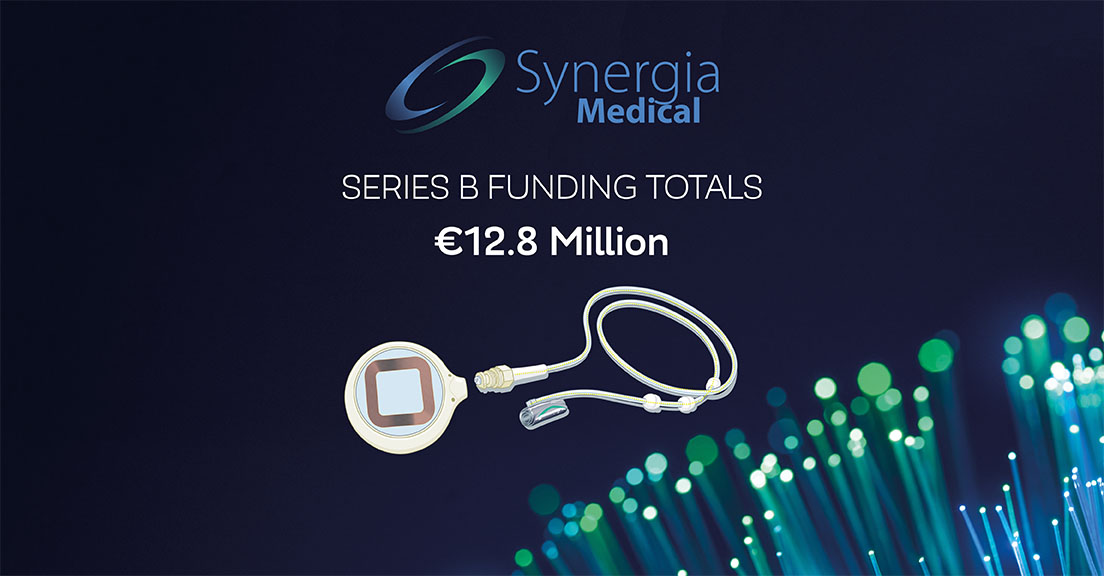 Belgium, January 18, 2023 – Synergia Medical, a preclinical medical device company that has developed NAO.VNS (Vagus Nerve Stimulation), the first non-metal optoelectronic neurostimulator for the treatment of drug-resistant epilepsy, today announced the successful completion of an additional €3.8 million of Series B funding bringing the total to €12.8 million. This allows Synergia Medical to prepare for First-In-Human clinical trials planned for 2024.
This additional financing was realized with a pool of investors: Invest BW, the investment and financing company of Walloon Brabant, various private investors from TheClubDeal, and the Berrebi family represented by Mr. Jacques Berrebi. These new investors join the historical private shareholders, Newton Biocapital, TheClubDeal, and public investors (SFPI, SRIW Life Sciences, Investsud).
"I am delighted to welcome our new investors and thank them for the confidence they place in Synergia Medical. Bringing our Vagus Nerve Stimulation treatment to the many epilepsy patients who live in the constant fear and uncertainty of an epileptic seizure is vital and these additional funds reinforce our ability to prepare for our First-In-Human clinical trials in early 2024." declared Attila Borbath, CEO & Co-founder of Synergia Medical.
"I believe that Synergia Medical's epilepsy treatment has huge potential and I am delighted to help them finance their development, which has the potential to bring significant quality of life improvements to epilepsy patients." said Jacques Berrebi, chairman of the investment group Bercom International.
To date, Synergia Medical has raised more than €30 million since 2016. The company has a staff of 27, essentially focused on pre-clinical studies, R&D and expertise in quality and regulatory affairs. It has a business-oriented Board of Directors with many years of operational health sector experience and a Scientific Advisory Board of world renown experts in neural stimulation and Epilepsy.