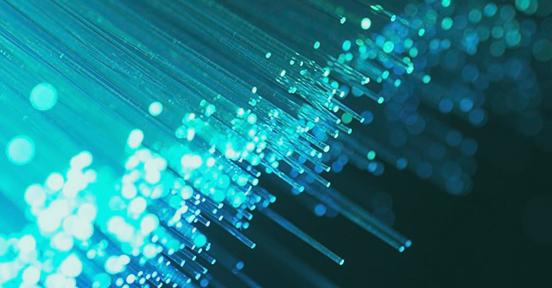 Mont-Saint-Guibert, Belgium, 19 February 2018: Synergia Medical SA ("Synergia" or the "Company"), an opto-electronics pioneer developing next generation medical technologies for neurostimulation, announces that it has raised €8.1 million in a Series A funding round from new and existing investors.
New investor Newton Biocapital led the Series A round and was joined by other new investors Financière Spin-off Luxembourgeoise and Belgian regional growth funds SRIW (Société Régionale d'Investissement de Wallonie) and SFPI-FPIM (Belgian Federal Holding and Investment Company).
Neurostimulation therapy is the delivery of electrical impulses to the nerves or brain to treat neurological disorders, a market estimated to be worth approximately $3.7 billion today. Synergia's objective is to develop a next-generation, small-form, MRI-safe, implanted neurostimulation device which stimulates the vagus nerve. In Synergia's novel system, which would incorporate the very latest advances in biomaterials, optical components, biosensors and microelectronics, the wires of a traditional neurostimulator will be replaced by optical fibres and photovoltaic cells at the tip of the fibres to convert monochromatic optical energy to electrical impulses.
Synergia is currently working for developing a device for the treatment of drug-resistant epilepsy, and the Company is conducting advanced-stage testing of the prototypes ahead of CE mark filing expected in 2020. Synergia will also prepare for regulatory approval in the United States where neurostimulation is increasingly prevalent.
In association with the financing, Synergia has also strengthened its Board of Directors with the appointments of Reinhard Krickl as Chairman, and Guy Heynen MD of Newton Biocapital and Pierre Detrixhe of Financière Spin-off Luxembourgeoise as Non-Executive Directors. Reinhard joined Synergia as an Independent Director in 2017, particularly supporting the Company through this investment round. In almost 20 years in medical devices, including at Medtronic, Inc., Reinhard has gained extensive experience in developing medtech innovation into successful businesses, in both the big corporate as well as the start up spaces. He is also CEO of Phagenesis Ltd, managing its sale to Nestlé Health Science in 2016, which is expected to be completed in 2019.
Commenting on the successful financing, Attila Borbath, Chief Executive Officer of Synergia, said:
"The support and endorsement of these leading investors demonstrates the potential for Synergia to make a significant difference to patients with its pioneering technologies. This financing enables us to grow our team, progress the R&D work through further testing before filing for CE marking, and prepare for further clinical studies for regulatory approvals in the US. We welcome the support of our new and existing investors and look forward to the contribution that Guy and Pierre will make to the Board."
Reinhard Krickl, Chairman of Synergia's Board of Directors, added: "Synergia's team is an engineering power house and it has developed some truly game-changing technologies that could form the base of a new generation of neurostimulation devices. The impressive developments to-date and ongoing research give us a great deal of confidence in what can be achieved in the next few years with this new funding.
"I'd like to thank the team for what they have achieved already; Jacques van Rijckevorsel on his departure from the Board and Jean-Jacques Verdickt as he transitions out of his role as Chairman for their significant contributions to the creation of this company and technology, and we welcome Guy and Pierre to the Board."
Alain Parthoens, Managing Partner of Newton Biocapital, commented: "Synergia's innovative solution to the growing global challenge of epilepsy management has the very real potential to be a market disrupting technology. The impressive team is working on technologies that have significant potential in stimulation beyond epilepsy. We're very pleased to be able to support this dynamic business at this transformative time and look forward to future success."